Prowang Enterprise Inc. was established in 2004 and located at Fengtian Industrial Area, Yunlin, Taiwan with an area of 7,270 m2, very near to National Highway No. 1 and the East-West Highway No. 78. Traffic communication is much convenient.
In 2020, factory is expanded to 11.749 m2 and moved to Yunlin Technonlogy-based Industrial Park. The new factory is near to National Highway No. 1 and No. 3 now.
In response to the government's green energy, energy saving and carbon reduction policies, the roof of the new factory is equipped with 938kw of solar power modules, which can generate an average of 120,000 kWh of green electricity per month and save many electric lights.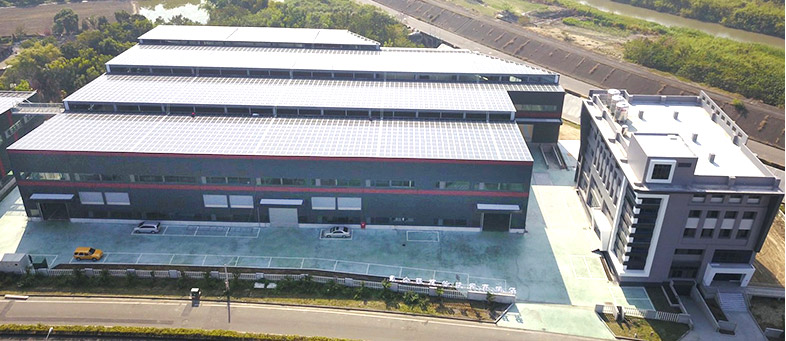 Prowang is specialized in producing PVC Foam Sheets, PVC Rigid Foam Sheets, PVC roof and Rigid Plastic Composite Panels. Our Products are sold over Taiwan, China, America, Middle East, Asia and Europe around.We regardPROWANG as our brand and to be engaged in development, production, sale and service. Therefore, all of our products are nonpoisonous, environmental-green with ISO 9001:2008 quality control development and production. Customers could fully rely on us and use our products at ease.
We take the idea of practical, quality stability, professional technique and continuous management forever. Our carrying principals are creating competitive price and enhance customer's benefit. We will keep performing outstandingly, developing high quality products continuously and increase production efficiency economically.